Green Trust Factor CS2 Ranked Prime account
CS2 Map Rank: Random (Green trust factor)

CS2 Rating: Unranked

Full Access: Yes

Hours played: Random

VAC Status: Clean

Guard: Disabled

Region Restrictions: None

Instant Delivery: Enabled

Account delivery method: Email

CS2 Global Offensive Badge: Available
Why Choose US?
Instant delivery supported

Full access (including account + linked email)

Lifetime support

Trusted website (ESTD. 2018)

Easy user interface
Description
Buy
Green Trust Factor
CS2 (Counter Strike 2) Instant Prime Smurf Alt Account:

Counter strike 2 – CS2 Instant Prime comes with the following features:
-Instant Delivery ( Account details will be delivered instantly after the payment )
-Region-free account (It can be used from any country without any region restriction!)
-Instant Prime-Ready Account with Prime status
-First email details
-VAC Status: Clean
-Guard: OFF
-Match-making : Unlocked
-Hours: Random
-CS2 Rating: Unranked
-Map Ratings: Random
-Trust Factor: Green (Trust factor was verified from our side by following – "How to check trust factor" guide)
–Refund/replacement will be given only if the TF is Red (Needs to be reported within 6 hours after placing the order)! If live chat is offline, email at [email protected] and we'll get back ASAP!
-Please note, that the current trust factor of the account sold is GREEN however it can turn to Red for reasons mentioned under the topic – "How is the trust factor impacted"
-If an issue is reported within 6 hours of placing order, we'll do a quality check to ensure you did not use any cheats on the account and will proceed with an instant refund or replacement as per your response if there are no objections raised during the quality check
-Global Offensive Badge: Available (If you don't see it in inventory, launch the game to redeem it!)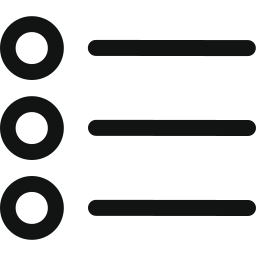 Following details will be instantly delivered to your email/account:
-Account Username
-Account Password
-Account's Linked Email
-Account's Linked Email's Password
Description:
For over two decades, Counter-Strike has offered an elite competitive experience, one shaped by millions of players from across the globe. And now the next chapter in the CS story is about to begin. This is Counter-Strike 2.
A free upgrade to CS:GO, Counter-Strike 2 marks the largest technical leap in Counter-Strike's history. Built on the Source 2 engine, Counter-Strike 2 is modernized with realistic physically-based rendering, state of the art networking, and upgraded Community Workshop tools.
In addition to the classic objective-focused gameplay that Counter-Strike pioneered in 1999, Counter-Strike 2 features:
All-new CS Ratings with the updated Premier mode

Global and Regional leaderboards

Upgraded and overhauled maps

Best-changing dynamic smoke grenades

Tick-rate-independent gameplay

Redesigned visual effects and audio

All items from CS:GO moving forward to CS2
Source: Counter Strike 2