Rust + Instruments (DLC) + Sunburn Pack (DLC) + Voice Props Pack (DLC) [Instant Delivery]
Game: Rust + Sunburn (DLC) + Instruments (DLC) + Voice Props Pack (DLC)

Full Access: Yes

Hours played: 0

VAC Status: Clean

Steam Guard: Disabled

Region Restrictions: None

Instant Delivery: Enabled

Account delivery method: Email
Why Choose US?
Instant delivery supported

Full access (including account + linked email)

Lifetime support

Trusted website (ESTD. 2018)

Easy user interface
Description
Rust + Instruments (DLC) + Sunburn Pack (DLC) + Voice Props Pack (DLC) Game Steam Account:
Rust (Game + Instruments – DLC + Sunburn Pack – DLC + Voice Props Pack – DLC) Steam account comes with the following features:
-Instant Delivery ( Account details will be delivered instantly after the payment )
-Region free account (It can be used from any country without any region restriction!)
-First email details
–Unrestricted account: You can add friends, make community market purchases or sell your items through the community market
-Includes Rust (Game) + Instruments (DLC) + Sunburn Pack (DLC) + Voice Props Pack (DLC)
-VAC Status: Clean
-STEAM Guard: OFF
-Hours Played: 0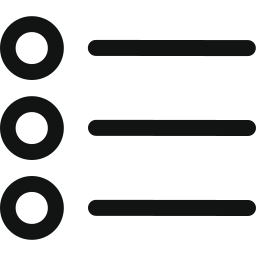 Following details will be instantly delivered to your email/account:
-Steam Account Username
-Steam Account Password
-Steam Account's Linked Email Address
-Steam Account's Linked Email Password
Rust Game description:
The only aim in Rust is to survive. To do this you will need to overcome struggles such as hunger, thirst and cold. Build a fire. Build a shelter. Kill animals for meat. Protect yourself from other players, and kill them for meat. Create alliances with other players and form a town. Do whatever it takes to survive.
**Please note that this is a fresh *Unrestricted* Rust Steam PC (0 hours played) through which you can join any official server
Rust Instruments:
Reveal your inner musician in the Instrument Pack for Rust – a collection of 10 new musical instruments!
Lay down a beat with the Drum Kit, belt out a tune on the Piano and become popular with your friends with the Cowbell! These new instruments use a new range of notes letting you play a variety of music. Announce your presence while raiding with a trumpet or entertain your team with the new Jerry Can Guitar on long boat rides.
Got a MIDI-compatible keyboard or device? You can take your musical skills to the next level by plugging it in and playing the in-game instruments. Impress your friends!
The pack includes:
Wheelbarrow Piano

Junkyard Drum Kit

Xylobones

Plumber's Trumpet

Sousaphone

Cowbell

Canbourine

Jerry Can Guitar

Shovel Bass

Pan Flute
More info about Rust + Rust bundle is available here
Rust – Sunburn Pack:
Hit the beach in style with the Sunburn Pack for Rust – a collection of 15 new summer-themed goodies!
Surf some waves with the new Boogie Board or float in your Above Ground Pool on your Inner Tube. Get into a water fight with your team with the Water Gun and Water Pistol, or just sit back and watch the chaos in your own Recliner. Document all of your summer shenanigans with the new Instant Camera – take some photos and then display them with pride in 3 different sized Photo Frames.
Add some tropical fun to your respawn experience with the Beach Towel and equip some Sunglasses to instantly be the coolest person in Bandit Town. Replace your default underwear with some new swimwear (no crafting required!). It's summer – have some fun!
The pack includes:
Instant Camera

3x Photo Frames

4x Swimwear themed underwear skins (Male and Female)

Water Gun (+4 skins)

Water Pistol

Boogie Board (+6 skins)

Inner Tube (+7 skins)

Above Ground Pool

Paddling Pool (+4 skins)

Beach Recliner (+8 skins)

Beach Parasol (+8 skins)

Beach Table

Beach Towel (+7 skins)

Sunglasses (+8 skins)
More info about Rust – Sunburn Pack is available here
Rust – Voice Props Pack:
Tune in to the Voice Props Pack – a selection of audio themed items for Rust!
Record your friends, foes or nature with the Cassette Recorder then play back your recorded audio with both the portable and deployed boom boxes. Tune into a selection of internet radio streams or play some deep cuts from the Rust and Chippy soundtracks while relaxing in your base. Take calls on the go with the Mobile Phone and use cassettes as answering machines in your Telephones to record incoming messages.
Project your voice across the island with the Megaphone or use a Microphone Stand to make announcements throughout your base. Design the ultimate dance house with 3 new dance gestures, a disco floor and music driven lights and lasers.
The pack includes:
Cassette Recorder
3 lengths of cassette
Boom Box
Portable Boom Box
3 dance gestures
Megaphone
Microphone Stand
Music Light
Music Lasers
Disco Floor (Multiple variants)
Connected speaker
Mobile Phone
7 achievements