Buy CS2 account with rating between 15,000 and 19,999 Instant Prime Smurf Account
CS2 Rating: Between 15,000 and 19,999

Premier Mode: Unlocked
Match-Making Mode: Unlocked

Full Access: Yes

Account delivery method: Email

VAC Status: Clean

Guard: Disabled

Region Restrictions: None

Instant Delivery: Enabled

CS2 Global Offensive Badge: Available
Why Choose US?
Instant delivery supported

Full access (including account + linked email)

Lifetime support

Trusted website (ESTD. 2018)

Easy user interface
Description
Buy CS2 (Counter Strike 2) with rating between 15,000 and 19,999 Instant Prime Smurf Alt Account:

Counter strike 2 – CS2 Instant Prime comes with the following features:
-Instant Delivery ( Account details will be delivered instantly after the payment )
-Region free account (It can be used from any country without any region restriction!)
-Instant Prime-Ready Account with Prime status
-First email details
-VAC Status: Clean
-Guard: OFF
-Premier Mode: Unlocked
–Matchmaking Mode: Unlocked
-Hours: Random
-CS2 Rating: Between 15,000 and 19,999
-Global Offensive Badge: Available (If you don't see it in inventory, launch the game to redeem it!)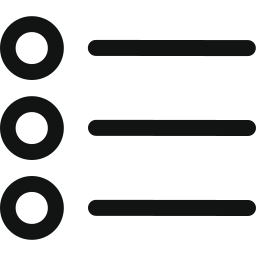 Following details will be instantly delivered to your email/account:
-Account Username
-Account Password
-Account's Linked Email
-Account's Linked Email's Password
Description:
For over two decades, Counter-Strike has offered an elite competitive experience, one shaped by millions of players from across the globe. And now the next chapter in the CS story is about to begin. This is Counter-Strike 2.
A free upgrade to CS:GO, Counter-Strike 2 marks the largest technical leap in Counter-Strike's history. Built on the Source 2 engine, Counter-Strike 2 is modernized with realistic physically-based rendering, state of the art networking, and upgraded Community Workshop tools.
In addition to the classic objective-focused gameplay that Counter-Strike pioneered in 1999, Counter-Strike 2 features:
All-new CS Ratings with the updated Premier mode

Global and Regional leaderboards

Upgraded and overhauled maps

Game-changing dynamic smoke grenades

Tick-rate-independent gameplay

Redesigned visual effects and audio

All items from CS:GO moving forward to CS2
Source: Counter Strike 2