ARMA 3 Steam PC [Instant Delivery]
Game: ARMA 3

Full Access: Yes

Hours played: 0

VAC Status: Clean

Steam Guard: Disabled

Region Restrictions: None

Instant Delivery: Enabled

Account delivery method: Email
Why Choose US?
Instant delivery supported

Full access (including account + linked email)

Lifetime support

Trusted website (ESTD. 2018)

Easy user interface
Description
ARMA 3 Game Steam Account:
ARMA 3 Steam account comes with the following features:
-Instant Delivery ( Account details will be delivered instantly after the payment )
-Region free account (It can be used from any country without any region restriction!)
-First email details
-Includes ARMA 3 (Game)
-VAC Status: Clean
-STEAM Guard: OFF
-Hours Played: 0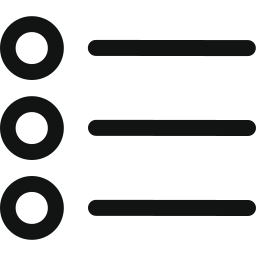 Following details will be instantly delivered to your email/account:
-Steam Account Username
-Steam Account Password
-Steam Account's Linked Email Address
-Steam Account's Linked Email Password
ARMA 3 Game description:
Experience true combat gameplay in a massive military sandbox. Deploying a wide variety of single- and multiplayer content, over 20 vehicles and 40 weapons, and limitless opportunities for content creation, this is the PC's premier military game. Authentic, diverse, open – Arma 3 sends you to war.
Key Features in Arma 3:
Altis & Stratis




Defeat your enemy on a richly detailed, open-world battlefield – stretching over 290 km² of Mediterranean island terrain. From expansive cities to rolling hills, whether steamrolling your tank across the dusty plains, flying a transport helicopter over the dense forests, or waging asymmetric warfare from the rocky hills, the islands of Altis and Stratis are dynamic worlds, which lend themselves to the most varied engagements in gaming.

Weapons & Vehicles




Head into combat on foot, drive armored vehicles, or take to the skies in helicopters and jets. Conduct a combined arms attack over air, land, and sea, with over 20 vehicles to drive and pilot, 40+ weapons to pick from, customizable loadouts with short- and long-distance attachments, and various types of gear to suit your needs on the battlefield. With a massive arsenal at your disposal, Arma 3 moves you into a world of tactical opportunities.