Trading, Purchasing or Renting CSGO Skins

What is CS GO Skin?
In CSGO, Skins are an alternate outfit for your weapons/character which includes knives, guns, gloves, etc. It is also regarded as the "finish" which means the unique pattern which is followed while making a skin that results in a different, unique look from default and other skins.
Advantages of using Skins in CS GO?
There is literally no in-game advantage associated by using a skin however you get a cool looking skin which can be equipped and enhances your experience with that weapon. So, basically, it's simply a cosmetic item which gives you good looks without any upper hand or advantages in-game.
How to trade/purchase skins in CS GO online?
Well, tbh there are a hell lot of methods to do that and we will try to list them all to make this thing as transparent as possible! Below is the list of methods through which you can buy or trade skins in CS Global Offensive:
Trade CS GO Skin

Buy CS GO Skin

Rent CS GO Skin (Yes, you heard it correctly, now we have a hell lot of platforms where you can rent a CSGO skin!)
Trading CS GO Skin:
This is the most time-consuming method of all but in case you are looking to save some bucks, this is the method for you! Trading CS GO Skin involves a platform through which you can trade your current items for the desired Skins in CS GO! My personal recommendation would be to purchase CSGO case keys at lowest price and then trade your keys for in-game items which give you the maximum discount since you will find many offers for skins where people accept 80% of the amount in keys!
Platforms through which you can trade CS GO Skin: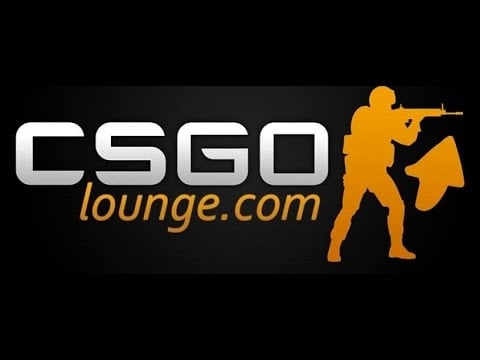 This website has been there since the trading started and is still one of the most convenient platforms for trading your CSGO Skins! However, there have been many rumors regarding legal lawsuits against them due to the nature of business and that might have ruined their reputation online for betting! However, you can still use this platform to trade your CSGO skins with other players! 🙂
With over 40-million+ trades, CS Money is a trading website that has been around since 2016. With the most users and website design, CS Money is undoubtedly the best skin trading website on this list. The only one to utilize G2A Pay integration, this is the go-to skin trading website any respectable skin trader should use!
The black sheep of the list, LOOT.Farm is the only website on the list to offer trades for CS:GO, as well as 2 other games (DOTA 2 & PUBG). Overall three games, LOOT.Farm has facilitated almost 10-million trades. LOOT.Farm is definitely a great CSGO skin trading website with the added bonus of allowing you to trade skins from the two most played games on the Steam client!
Buying CSGO Skin:
Well, this is one of the easiest and quickest methods to get CSGO skin. In case you want the CSGO Skin without delay and you don't need any hassles, definitely go for this option!
For a casual user, the number of trading markets already existing can seem overwhelming, not to mention that new websites appear almost every day. Esports and skins are definitely on the verge of the hype now, and it's no wonder that more and more people want to be a part of the flourishing economy.
Here are the best options available for purchasing/buying cs go skins at best price:
Renting CSGO Skin:
This is the latest method that is being followed in today's market! Yes, you heard it right, now you can also rent a skin for CSGO and there are various trusted partners out there.
I would not recommend you to rent a skin due to the hidden cost and additional charges which are imposed for renting a skin. Apart from that, every rental website demands credit card, ID, passport, bank details or what other stuff! Once they got all your info, who knows what they do with it. Anyone giving out their ID is definitely risking his privacy!
In case you still want to know, below is the only trusted platform that we could find for renting CSGO Skin:
Well, out of all the methods, I recommend you to trade skins through the trusted platform in exchange for CSGO case keys to get the skin at an affordable price (usually 80% of the original cost or less!). More trading means more skills in bargaining! 🙂
That's all folks, I hope you liked the article, please do share your valuable thoughts/suggestions/feedback about this article and hope you get your desired skin in CS GO! 🙂